Why only

$100

– What's the catch?

There is no catch – for $100 you will get a modern, fast loading, simple, three page website. It will be finished for you within 3 days.
You'll also get free hosting for 30 days. After 30 days you can use our paid hosting or move the site elsewhere – entirely up to you.
We believe it's a great deal.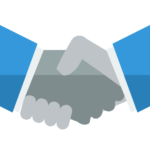 ---
The fine print: $100 gets you a modern, 3 page website which is truly yours to keep, however you need to pay with honest Internet money such as Bitcoin, Litecoin, Dash or Monero otherwise it's $200 (Bank Transfer, PayPal, Credit Cards). If you go with our "Best Combo Deal" package option you can still get great deal without any payment method restrictions.
---
Our Offers:
We like to keep things simple so here are our 3 basic offers:
Simple Website

One Time Flat Fee

Great Simple Website for your Business

Includes 30 Days of Basic Hosting service

Finished within 3 days

Modern, Fast loading

Up to 3 pages included

Free Domain Name*

Starts at $100

ORDER NOW

Best Combo Deal

Billed Anually

Simple Website & Basic Hosting

Best Deal - Great Simple Website, Powerful Web Hosting, Free Domain Name

Includes Simple Website
(worth $100!)
Finished within 3 days
Modern, Fast loading
Up to 3 pages included
Free Domain Name*

Includes Basic Hosting (worth $300!)

Save up to $185**

Guaranteed website Uptime***

Hassle Free
We take care of everything
We will keep the site secure

All payment methods
No additional charges.

10 % Additional credit for cryptocurrencies payment
($35 credited towards next billing)

ORDER NOW

Basic Hosting

Billed Anually

Powerful Web Hosting

PHP & MySQL technology, Cloud environment

Free Setup

5 GB Web Storage (Upgradeable)

Unlimited Bandwidth

6 Datacenters on 4 Continents

Super High Performance
Max 50 customers per server

ORDER NOW
Notes:
Unless otherwise specified all prices listed are in US Dollar (US$).
* Free domain name is subject to availability (only following TLDs: .tk .ml .ga .cf .gq – works the exactly same way as .com). Premium Domain Name Registrations (.com, .net, .org, .info, .club, .click, .eu) are available for a US$30/year fee (subject to availability).
** Save up to US$185 it breaks down to the following: $100 saved on legacy payment methods option, $50 saved on bundle with Basic Hosting, $35 saved the next year when payment is done with cryptocurrency.
*** Guaranteed website Uptime is taken very seriously, if things go bad we will apologize to you and give you discount, read T&S for full details.
Additional services available: Custom Designed Websites, Premium Email Hosting, CDN, Dedicated IP and more.
---
Can I get Simple Website for my Business?
Yes almost certainly can – especially if you are running:
Restaurant, Coffee Shop, Bakery
Hotel, B&B, Apartment for rent
Gym, Martial Arts Club or similar
Massage, Spa
Hairdressing or Nails salon
Charity
Even if your endeavor is not listed we will do our best to help – contact us and we will look into it for you.
The website we are going to make for you helps you to:
Promote your business – once you have a website, you are one step away from adding it to directories such as Google Maps where people can recommend your business to other people and actually find you as a business "nearby".
Display key business details – address, phone numbers, emails, opening hours, products/services and special promotions.
Save money – any loyal customer visiting your website saves you money as they don't go via 3rd party such as Booking.com (which is charging 15 % from your gross profit).
Please don't expect fully custom design for $100 (it can't be done for this money), however if you want custom design we are happy to help – contact us.
Please do stop here for a second and think who was this upfront and honest while doing business with you within past 5 years?
---
Why should I choose you Guys?
Because we really care about your small business. Our parents used to run or are still running business like yours and we do want to help you to start or grow your small business.
What we do here is not something that will make us rich, but it does help us pay the bills and it makes the World a better place – a place where individuals are in charge of their own businesses.
If our children end up in a World run by handful of extremely large corporations which are basically employing everyone it's not a very bright future. That's why we are doing this.
Btw. here is comparison matrix with our competition:
| | 100DollarsWebsite.com | GoDaddy.com (and similar) | WIX.COM (and similar) |
| --- | --- | --- | --- |
| Who builds the website, price | We do it professionally for you, flat fee $100 | Typically you do it or you can ask for a quote, expect $1000+ | You do it yourself, cost of your time |
| Total cost of ownership (prices without special promotions, rounded) | Maximum of $350/year | Developer's Web Design Cost (likely $1000 or more) + $228/year | Your Time to Build the Website + $150/year |
| Money back guarantee | (60 days) | (30 days) | (14 days) |
| Website uptime guarantee | 99.9 % | 99.9 % | 99.9 % |
| Compensation for any unplanned downtime | (Discount and a personal letter of apology from the management) | (None) | (None) |
| Business Size | Small (< 10 people) | Large (6000+ people) | Large (1400 people) |
| Your personal support representative (You communicate with the same person at all times) | | | |
| Cryptocurrencies payment available | (Yes, multiple) | (explicitly says NOT available on their website) | (not mentioned) |
| Datacenter locations | Canada, France, United Kingdom, Singapore, Japan, Australia | United States, Netherlands, Singapore (possibly other locations - not fully disclosed) | United States, Ireland, Japan (possibly other locations - not fully disclosed) |
| Freedom to move your website to another 3rd party | (Easy to do) | (Easy to do) | (Not possible, you start from scratch) |
If you are on mobile device and can't see the table in full click here.
We intend to outmatch our competition in every aspect with exception of bureaucracy and corporate nonsense.