Website For Only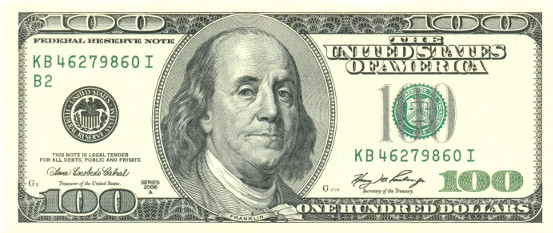 Seriously?
We are very serious and it can be done – the key is in three words: Website Development Automation. The old approach would be to hire a web developer to develop the site as per your exact specification but we have different approach and we leverage automation. The very same automation principle Henry Ford used and what made his cars so affordable.

Typically you would hire a website development company or web design company and then you would have to explain your requirements on the website looks and content, we simply ask you to fill in the form and we take the data from you to the one of the pre-installed templates. The end result is very predictable as we give you little room for change but you won't be disappointed as you know what to expect upfront and this also allows us to keep the cost low – as low as US$100 per website.
The bottom line: $100 (100 USD) gets you a modern 1 page website that will be finished within 5 days and is truly yours to keep. Examples of these websites are listed here (our work). You also get free Web Hosting for 30 days, after 30 days you need to renew the Web Hosting or upgrade to Combo Deal (includes Simple Simple Web Design, Web Hosting, Email Hosting and 1 Year Warranty. The original $100 paid for Simple Website is deducted when ordered) or move the site elsewhere – entirely up to you. See our FAQ and TOS for details.
Can I get Simple Web Design for my Business?
Yes almost certainly can – especially if your business is in one of the following categories:
Apartment, Flat, House or Residence for long term rent or lease (Long Term Rent Websites)
Hotel or B&B short stay accommodation (Accommodation Websites)
Bloggers of any kind (Blog Websites)
Pub, Restaurant, Coffee Shop, Bakery (Food & Beverage Websites)
Gym, Yoga, Martial Arts Club and similar (Sports Websites)
Massage Salon, Spa, Hairdressing salon, Nails salon (Health & Beauty Websites)
Plumber, Electrician, Carpenter, Welder, Handyman or in Construction in general (Maintenance & Renovation Websites)
Passenger Transportation, Cargo & Goods Transportation, Moving Service (Transportation Websites)
Physician (medical practitioner), dentist, pharmacist, augmentation surgeon and similar medical professionals (Medical Websites)
Freelance teacher of any subject and similar (Education Websites)
Translator, interpreter and similar (Translation Websites)
Photographer (Photographer Websites)
Lawyer, attorney, auditor or accounting professional (LAAA Websites)
Other Simple Websites
Tip: Even if your endeavor is not listed we will do our best to help – feel free to contact us and we will look into it for you.
Our website helps you to:
Promote your business – once you have a website, you are one step away from adding it to directories such as Google Maps where people can recommend your business to other people and actually find you as a business "nearby".
Display key business details – address, phone numbers, emails, opening hours, products/services, prices and special promotions.
Save money – any loyal customer visiting your website saves you money every time they don't go via 3rd party such as Booking.com (which is charging 15 % from your gross profit).
Please be advised as noted above that this is a template based website design for specific businesses and customization is limited, however if you want custom design we are happy to help as well – contact us.
Why should I choose you Guys?
That's a very genuine question and short answer is: Because we really do care about your small business.
If you would like to know a bit more about us we encourage you to read our about page.
   Have more questions?
Contact Us for a FREE initial consultation.